Guest Bloggers and Cool People
I recently interviewed Craig Newmark of the one and only Craigslist. I used to run into Craig at networking events and around San Francisco...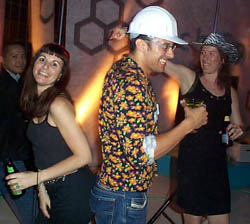 We are rounding up the sfGirls to find out what they've been up to since 1999. THEN NOW Q: Describe the Internet in one word in 1999. Dawn:...
Blog post by Candy Keane Candy is a guest blogger on sfGirl and is the owner of the very popular blog GeekMamas.com! A funny thing...
Do you live in San Francisco? Are you funny and engaging? Sarcastic? Sassy? A liberal? Old school SF, an Entrepreneur, a techie, living the...