Another sfGirl: Then and Now! Today I'm interviewing Heidi Durbin, who wrote a horoscope column on sfGirl.com and, full disclosure, she's one of my sisters! 
THEN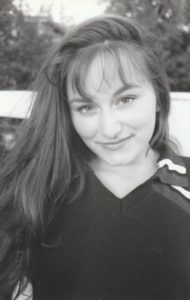 NOW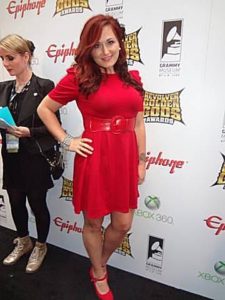 SFGIRL: Describe the Internet in one word in 1999.
HEIDI: Wonky
SFGIRL: Describe the Internet in one word in 2018.
HEIDI: Unlimited
SFGIRL: How do you spend a typical Sunday?
HEIDI: Waffles and bacon. Pick up my husband at the airport. Movie.
SFGIRL: What was the last really good thing you ate?
HEIDI:
Shrimp Dynamite, crispy tempura white shrimp tossed with a sweet Asian glaze & drizzled with sesame aioli; macadamia nuts, coconut & sesame seeds SO GOOOOD
SFGIRL: Favorite restaurant?
HEIDI: Charlie Hong Kong's in Santa Cruz, California 
SFGIRL: Favorite cocktail?
HEIDI: A good margarita
SFGIRL: How has your life changed since 1999? 
HEIDI
: Well, I was 19 in 1999. I am now 37!! Crazy. I have two kids, married to a
rockstar
, moving to Nashville in a couple months and own an independent record label with my husband. I would never have guessed my life would be like this in 2017. 
SFGIRL: Did you party like it was 1999 on Dec. 31st, 1999? 
HEIDI: Haha no, I was 19.
SFGIRL: What do you want to Shamelessly promote?
HEIDI:
I don't know. My husband's band, Quiet Riot.
SFGIRL: Charity you would like to promote?
SFGIRL: What would you study in college if you could go back and choose again?
HEIDI:
I would study horticulture.
SFGIRL: What is your favorite book of all times?
SFGIRL: Tiny house or mansion?
SFGIRL: What would a book about you be called?
HEIDI: Never Say Never
Thanks for stopping by sfGirl Heidi!