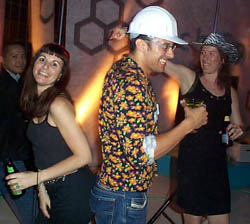 We are rounding up the sfGirls to find out what they've been up to since 1999.
THEN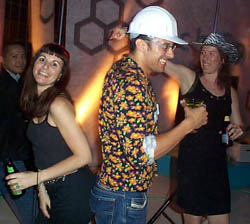 NOW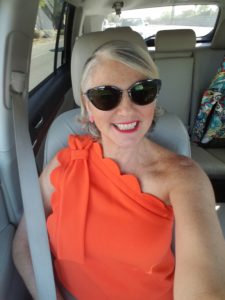 Q: Describe the Internet in one word in 1999.
Dawn: Slow
Q: Describe the Internet in one word in 2017.
Dawn: Media
Q: How do you spend a typical Sunday?
Dawn: Sleeping late, listening to gospel, hub makes breakfast and the rest changes week to week. Could be staying home watching movies, working on projects, hanging with my bro and his kids, hiking, going for a country drive, museums, visiting with the inlaws…
Q: What was the last really good thing you ate?
Dawn: #52 at Saigon Street Food for Lunch.
Q: Favorite dessert?
Dawn: Anything chocolate
Q: Favorite cocktail?
Dawn: My go-to is good vodka and diet tonic.
Q: How has your life changed since 1999?
Dawn: I don't date anymore…Thank God. Married and been moving ever since. Sac, Honduras, NYC, FL, VT, GA, Chicago, Nor Cal.
Q: Did you party like it was 1999 on Dec. 31st, 1999? Where, What, with Who?
Dawn: Was I with You? I don't remember. Drunk, most likely, and with drunks.
Q: What do you want to Shamelessly promote?
Dawn: My shop, My Gnome Little World on Etsy and my My Gnome Little World Blog
Q: What do you want most for Christmas?
Dawn: My Family getting along.
Q: Twitter or FB?
Dawn: Fb
Q: Were you naughty or nice this year?
Dawn: Both, but mostly Nice.
Q: Hottest Actor?
Dawn: I don't have a recent one so I'll go with my old standby, Marky Mark.
Q: What would you study in college if you could go back and choose again?
Dawn: Child Psychology…PhD
Q: What is your favorite book of all times?
Dawn: Geek Love
Q: TJs or Whole Foods?
Dawn: TJs
Q: What has surprised you the most about the Internet?
Dawn: It's everywhere, all the time, no escape!
Q: Mission or Marina?
Dawn: Mission
Q: How many dot-com parties did you attend in 1999?
Dawn: 1 million
Q: Favorite party?
Dawn: I have More like a "Favorite moment" at a dot com party…dancing on stage with the B52s!
Thanks for stopping by sfGirl Dawn!